6:30am - 6:30pm Monday to Friday
Sending your little person to child care is a big milestone, and choosing the right centre to nurture their unique needs can feel a bit overwhelming.
In the 26 years that we've been building bright futures for Burnie children, I've seen many parents endure the emotional roller coaster of waving goodbye for the day – hoping the face they see at pick-up time will be a smiling one.
As a mum and the founder of Footprints Educational Complex, I know how challenging the experience can be. As Burnie's most experienced and longest running, privately operated child care centre, we know how to help your little one feel at ease, which means you can feel at ease too.
Steph Rubock, Managing Director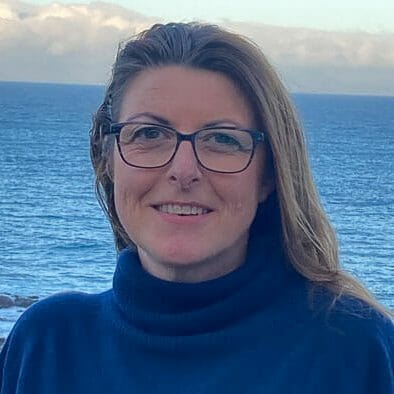 Our management team
Our highly skilled, carefully-chosen team of educators love the daily joy of working with children and take pride in providing a caring, supportive and stimulating environment for your little one to learn, play and grow.
Our Centre
Our inside areas are designed for learning and rest, and our outdoor areas – complete with a vegetable garden and chickens – encourage activity and exploration.
My son has been going to Footprints for last 6 months since he was 18 months and he enjoys going there. My son was very clingy to me and I felt very anxious sending him to Childcare, but the educators made me and my son feel very comfortable and I am very happy the way they take care of him. Now it is like second home for him and he looks forward to going to Footprints. The educators are very kind, polite and friendly. The Footprints Complex have so much educational activities for little ones. It's one of the best places for kids to start their childcare.
5
Kiruba
Our now 3 and 1/2 year old has been attending Footprints since she was 5 months old. The whole centre is a professional and caring environment. Leaving your child in someone else's care can be a very daunting thing to do but the staff have always gone above and beyond for us and for Charlotte. They have always made sure we feel completely comfortable when leaving her there and they have always been incredibly accommodating when taking on any of our personal requests throughout Charlottes development. These guys have played an integral role in helping raise Charlotte and we love them for that.
5
Claire
My daughter has been attending Footprints for over 4 years now. She started as a baby, and now my daughter "asks" to go to Footprints to see her friends. She has made some lifelong friendships and gained valuable life skills. We are just about to start the process from the beginning again with our son.
5
Abbey
We've been building bright futures for over 25 years...